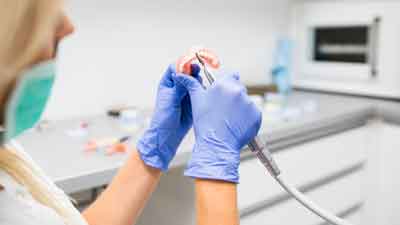 Custom Full or Partial Dentures
Our explicit focus on dentures has made us the local authority on them! We bring our customers the benefit of both partial and custom full dentures, made to fit comfortably and look natural. We rely on quality products and dental technologies—such as Valplast Flexible Partials—to produce dentures that dentists and their patients recognize as exceptional.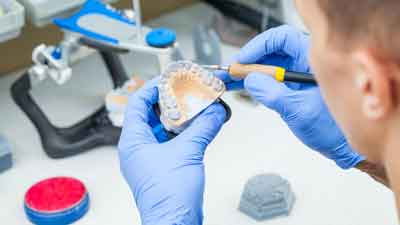 Repairs, Relining & Adjustments
Over time, dentures can wear out, become misaligned or lose their lining. If you have patients with old dentures or who complain about the fit and feel of theirs, contact us for denture relining adjustments! We can generally repair, reline and adjust custom dentures to restore the fit and feel for each unique person. We'll have patients back to smiling confidently in no time at all.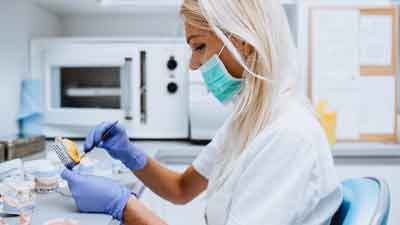 Same-Day Dentist Lab Services
We're pleased to offer same day denture repairs and denture adjustments. Drop off dentures at our location and we'll do what it takes to restore them to perfection today, getting them back to you faster than any other dental lab can! For our out-of-town partners, we'll get your shipment back out the door as soon as we receive it, cutting turnaround times down.
Make Us Your Denture Supplier
All Star Dental Laboratory is proud of the high-caliber denture work we do, and we aim to provide personalized service to each of our dentist partners and their patients in turn. For information about our capabilities or to request service, please contact us today at 732-776-7332.